The Daily Khan has moved
You can continue reading at www.thedailykhan.com
13 tags
Daft 2013
It's difficult to overstate my very real feelings for Daft Punk. They are as much about electronic music as they are about live performances, purposely rejecting the status quo and integrating every single aspect of gorgeous digital geekdom into everything they produce that others seldom want to or can. And yes I have always wanted to watch them live. And yes I have always wanted to dress up...
7 tags
I can't run.
Not per se, but I can't run for the time being. Because I injured myself. Now that in itself isn't such a highly interesting fact, but there a few salient twists to the tale that make it particularly noteworthy. For one, it is (as far as I can remember) my very first athletic injury. And not an injury that occured with me tripping over myself in an act of intense clumse, but one that...
6 tags
Rape.
There is an inherent ugliness to the word. It is a barbaric and inhuman act, but the word itself is so loaded that even throwing it around in a casual fashion seems incredibly callous and insensitive. But for a crime that has existed for as long as humanity, as a culture we still recoil at the abject horror that can be inflicted by one human being upon another in this fashion. The details about...
11 tags
Death Comes as the End
So comes full circle the lives of men who did all they could to rip the social fabric of the country I belong to. Let's not belittle their efforts, because they really did try, some might say with varying success. But if there is a lesson to learn in all this (and I'm positive there is one), it's that there is no greater equaliser in life than death. And  while it is strange that...
9 tags
Cheaters
Lance Armstrong is a cheater. Let me say that again. Lance Armstrong is a cheater. Now there are, I'm sure, several people who will not believe this. That's fine, that's your prerogative. However, seeing the immense body of proof that has been collected, collated and compiled against him, it seems futile to deny it. If we readily accepted his seven Tour de France wins, then...
5 tags
Dress Classy, Dance Cheesy
It hit me today. As I sat genuinely pleased by the West Indies lifting the trophy of the World T20, I realised there was another even bigger winner amongst all this. A pudgy man from Korea named PSY. That the West Indies chose to celebrate their first world cup in 33 years by doing the Gangnam Style dance in the middle of a packed cricket field with cameras broadcasting it live to all corners of...
14 tags
The Legend Ends
So after much anguish and agonising, The Dark Knight Rises finally (FINALLY!) released in the UAE, after a months delay. And while we can all argue on the moral and economic reasoning on releasing arguably the most anticipated film of the year a month after it released everywhere else in the world, for me it was a much more important. My love affair with the Dark Knight began at a very early age....
13 tags
London 2012
So the curtain comes down on another glorious global get-together, athletes please take a bow, thank you for coming, see you in another four. Embarrassingly, this was the first games I have actively followed. Annoyingly, this was the first opening ceremony I stayed up during Ramadan to watch. Inexplicably, I did the same thing for the closing ceremony. Till George Michael came out. After which I...
11 tags
The Newsroom
Often times works of art and culture are only as good as the editor. The first of any series is always the most neat, the most clipped and the most well packaged. As success sets in, the creator of the cultural artefact begins to assert more and more control over their creation, until it is so far removed from what made it successful in the first place, that it rolls over and dies. That is...
11 tags
The Great Indian Wedding
"I'm getting engaged." Irrespective how the situation, those three words are enough to bring any process to a screeching halt and cause people to look up from whatever work they may be doing, slack-jawed, wide-eyed, and with a furrowed brow which translates into, 'What did you just say?' Such was my reaction when my friend said these same words to me....
15 tags
Prometheus and The Meaning of Life
Spoiler warning: This post discusses several key plot points of the movie Prometheus and is suggested reading after having watched the movie. It is an impressive movie title whichever way you look at it. And it does tie up neatly with the basic premise of the movie. Prometheus, for those of you who are wondering what it means, was a Greek Titan, who is considered to be the greatest champion of...
16 tags
American Century
Amidst all the scaremongering that seems to spew out of several information outlets off late, particularly concerning the effective collapse of the European Union (coupled with the ironic reality that Germany now controls Europe almost 70 years after they tried doing it in a different way), the clairvoyants still cannot seem to pin down exactly how the American union will emerge over the rest of...
13 tags
Hello Tomorrow
From a branding standpoint, 2012 is a remarkably critical year for several parties across the world. Apart from being an Olympic year for London, the whole island has gone all out for its 'Great Britain' brand image push to tie in with the games later this year, in an effort to attract tourists to the country. The Euro 2012 scrutiny on Ukraine and Poland also adds to this, as this is a...
12 tags
The Doha Debates
Such has been my limited intellectual expansion over the last few years that it was only on the 31st of March 2012, that I actually watched an entire episode of the 8 year old series 'The Doha Debates'. It wasn't something I planned to do, it sort've just happened. I was having lunch and switched on the TV, and this just happened to be on. I realise now I have been missing...
10 tags
100 100s
So its finally happened. At long last, The Little Master has finally scored his highly anticipated made up statistic of 100 centuries. A feat that will not be repeated by anybody else in the game. This is his equivalent of Bradman's 99.94, a number that will forever shine on in cricket as the perfect example of the largesse and power of the sport. Cricketers are big, and none of them are as...
8 tags
The Wall
Let's just get one thing very clear from the beginning itself; nobody died. But reading the immense body of work being pushed into the public domain by cricket writers and fans alike, it is hard to not feel that something somewhere very close to people's hearts has died. And in a way, it is true. Today, cricket, and professional sport, is worse off. Today, cricket has lost a bit of its...
5 tags
One Year of The Daily Khan - Introducing The...
Today is one year since The Daily Khan started. Yup, we are officially one year old and to celebrate, I would like to introduce you to my new blog: The Loadown. This will only feature writings related to technology, since I realised that a lot of what I was writing about figured in that area anyway. You can access it here and I hope you like it. The Daily Khan will still exist, but so will this,...
9 tags
"There's a horse in Redmond that always suits up and always runs, and will..."
– Apple CEO Tim Cook when asked whether the smartphone market was now a two horse race between iOS (Apple) and Android (Google). Redmond is the home of Microsoft.
22 tags
What SOPA / PIPA did
For starters, it pissed off a helluva lot of people. Even those that did not fully understand the actual legislation that was looking to be passed. Even those that do not actually live in the United States. What many of us forget is that this is an American bill that is looking to be passed. Yes, the ramifications go beyond American borders but it is essentially an American law designed to protect...
3 tags
"I'm the archetype of a disabled genius, or should I say a physically..."
– Stephen Hawking, who celebrates his 70th birthday today.
4 tags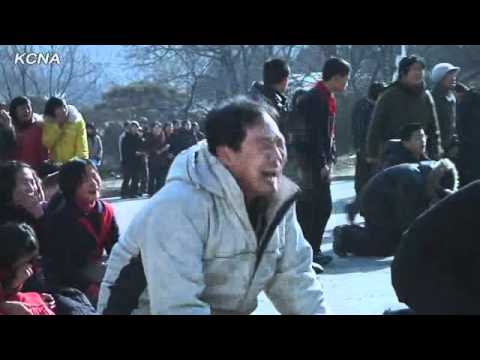 8 tags
One year on...
One year ago, on this day, 26 year old Mohamed Bouazizi set himself on fire in the streets of Tunisia, his self immolation a defiant protest in the face of authoritarian and oppressive rule. A year later, the Arab World has gone through the most intensive and overwhelming spring cleaning in its recent history. For a long time we thought the the 21st century will only be remembered for the War on...
15 tags
Time's Person of the Year: The Protester
Yes, as we are hurtling towards that made up holiday that is the end of the year, it is time for every major media outlet to flood the public domain with end-of-year lists, best-ofs, worst-ofs, top 10s, predictions, and other quantitative data sets. It is also time for Time magazine to unveil its Person of the Year, an honour that does not actually carry particular significance, but is a good...
17 tags
DIFF 2011: La Nuit, Elles Dansent (At Night, They...
Directed by: Isabelle Lavigne and Stephane Thibault This Canadian fly-on-the-wall documentary of a family of belly dancers in Egypt was probably the most difficult film I saw this DIFF. Not because it was difficult to understand or was artistically oblique, but because it was anything but. Presented in the most blunt and out-there way possible, the story of a matriach, Reda Ibrahim Mohamed Ali,...
12 tags
DIFF 2011: Dalpaengee Eui Byeol (Planet of Snail)...
Directed by: Seung-Jun Yi Beautiful. Touching. Sensitive. Riveting. Incredible. Hopeful. Feel-good. Eye-opening. It is difficult to fully describe how much I enjoyed this movie. The documentary of a man, Young-Chan, who has been deaf and blind since childhood, and his wife, Soon-Ho, who suffers from Achondroplasia, we are invited into their lives for a while to see just how capable human beings...
16 tags
DIFF 2011: Unter Schnee (Under Snow) - Germany
Directed by: Ulrike Ottinger Part of the festival's In Focus - Germany section, the film is a bit of an anomaly as it is actually about Japan. A documentary/fantasy/artistic piece about the Echigo region in Japan where winter lasts from December to May. The movie provides stark and blindingly white backdrops for the entire story, that is a documentary about the region, the people and their...
15 tags
DIFF 2011: Tae Peang Phu Deaw (P-047) - Thailand
Directed by: Kongdej Jaturanrasmee One of the reasons why I went to see this movie is because the first line of it's synopsis in the DIFF 2011 catalogue went, 'Lek is a lonely locksmith…' I am a sucker for alliteration. Indeed the movie was not all alliteration (much to my chagrin), but the movie suffers from two halves. The movie has a fairly straight forward story...
7 tags
Creamfields Abu Dhabi 2011
It's one of the great positives of living in a place like Dubai that you become part of rituals that are just beginning. This is the third year of of Creamfields in the country (out of which I have attended two) and already I can see this becoming the event of the year for lovers of electronic music in this region. Just as things started cooling off in Dubai due to the recession, Abu Dhabi...
14 tags
Sachin's 100th Hundred and why it matters
Mukul Kesavan recently wrote an article regarding the veritible triviality that is Sachin's next international century. His argument is that the statistic 'international century' is itself a made up one by fans, statisticians and fans who are glorified statisticians, in order to create an aura of invincibility and greatness around a man who's achievements must be celebrated...
5 tags
"Rohit leaps and releases his pent-up tension with an expletive that isn't..."
– Commentary from the first match of the 2011 India vs. West Indies ODI series. One of the many reasons why I love Cricinfo.
7 tags
What should have been, what could have been:... →
12 tags
Ra.One: Read As Only Negative Emotions
The year is 2011. The world's political, economic and cultural landscape is changing at an unprecedented rate, as global focus moves inexoribly towards the East, with the Arab Spring, China's economic dominence and India's cultural hegemony beginning to spread its wings beyond its shores. It is a good time to be young in Asia. On October 24th, the most expensive Bollywood movie...
5 tags
The Love of Language that I love
One of the most fascinating aspects of human beings is their use of language. From the very onset, it is an innately human facet that separates us from the primates and insects. No other species on the planet can communicate with the same complexity, style, force, vigour, variety and beauty as we do. It is by far the most important tool that I will ever wield in my armory of talents and skills...
4 tags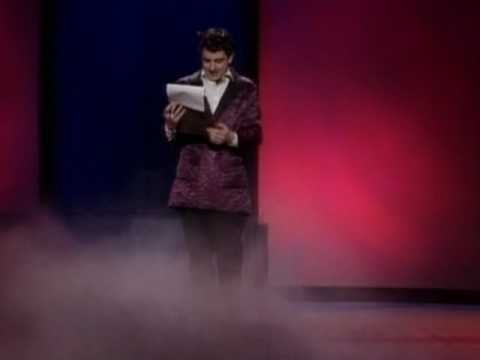 7 tags
The Blame Culture
There exists a colonial culture that is both aggravating and highly threatening; everything that is wrong with countries that were colonies is due to the unchecked interference of colonisers, many of whom still wield considerable power that prevents futher development. More often than not, this kind of talk is loudest from upper middle class individuals who now enjoy a priveleged lifestyle that...
5 tags
10 tags
5 tags
Writing for the sake of writing
I recently read a ridiculously banal and mind numbing article in a local paper regarding Bollywood. What stung most was how the writer managed to make what is quite possibly the most unique and fascinating industy in the world into a chore to read about. And I couldn't understand why. Why would you, who's job it is to write, do such a dreary job at something that has all the natural...
5 tags
The man they called Tiger
Mansur Ali Khan Pataudi, more affectionately known as Tiger Pataudi, is no more. He is, I hope, swatting sixes left and right with both his eyes intact in that great cricket pitch in the sky. For a man whose international batting career has been eclipsed far too many times since he stopped playing the game, his passing has brought about an outpouring of affection and goodwill that is usually...
4 tags
Who remembers 'The Dark Side of Dubai' article? →
6 tags
10 years
Ten years ago a hugely important event occured that shaped the way the rest of this new millennium has panned out. Many died for it, many more died at it, and many have died because of it every single day since. In fact, so impressed upon my memory is this single event that I can clearly remember where I was at the very moment it occured. I was on my way home from some class or the other when I...
7 tags
Watch
Quite possibly the meeting of the two greatest minds of the PC era. I wish they do another joint interview now that they're both no longer CEOs. Ignore some of the dubious questions and idiotic humour from the hosts and enjoy the banter and wit of Bill Gates and Steve Jobs.
9 tags
Dear Mr. Jobs
Dear Mr. Jobs, I read about your decision to leave the CEO-ship of the world's highest valued company…a company that you founded. A company that you were fired from. A company that you brought back from the brink of bankruptcy. It must have clearly been a difficult decision to make, one that could only have been taken because of your personal health. Five years is a long time in this...
2 tags
"Cricket. The greatest love of all. With love so great one is robbed of speech...."
– Stephen Fry from his post OTBC: An open letter to all who despise sport and most especially football.
15 tags
End of the PC
It seems a little premature to sound the death-knell for the humble personal computer, but if there were any doubts as to what direction blue-chip companies will be taking over the next 2 years, this past week has put to rest all speculation. First, Google decided to buy Motorola's Mobility division for $12.5b, and just to make sure that there were no doubts in people's minds over the...
6 tags
India at 64
Note: This post was inspired by this article. Please read it regardless of whether you read the below. Sometimes it's easier to think of India as a really naughty child. Condescending, I admit, but there is a remarkable amount of accuracy that comes with that line of thinking and it definitely makes it easier to understand how the country works. Over the duration of three days this week,...
12 tags
Anarchy in the UK
Note: This is not an academic polemic on the current unrest in the United Kingdom. There are no references relating to experts in their fields. This is simply an outsider's view of what is happening in the UK through the looking glass of international media. I do not expect everybody to agree with what I say, that would be naive and very boring. I am not a resident of the UK so I do not have...
3 tags